In the era of digital marketing, everything is measurable. Video metrics, from the perspective of the online world, is a phrase that someone wouldn't consider seriously five years ago. Video content will take over the scene in 2018. If you take a look back, last year was all about videos, Instagram stories, Facebook stories and the birth of new video formats on Social networks. This said, not measuring video effects is a total disaster if you are a brand, influencer or a business who's promoting its products or services.
There are so many metrics for online activities. If you share a video on some social network, your website or through an email campaign there are many metrics you could follow depending on what type of business, organization or brand are you. We won't go that far. Our goal is to focus on seven main video metrics you need to follow in order not to loose a grip.
7 magnificent video metrics
View count
View count, as the phrase itself says, is the number of times a video has been viewed. This metrics is the first, and maybe the most important metric because it shows the reach video made. As any other metric, it can be measured different on various platforms. YouTube has some rather strict policy, and doesn't publicly say much about their counting mechanism. Your view counting tracker will start right after you reach 300 views. Google Ad Sense gives you a credit only if your video was watched over 30 seconds. Facebook, on the other hand, doesn't have that strict policy about view count. They consider a video viewed after 3 seconds.
Video "battlefield" is harsh these days. Most of you sharing videos are expecting a great reach and effects. In order to really accomplish this you need to use the power of social media the best way possible. Video content has a great reach on social media networks. If you don't know where and how to share them, get in touch with an influencer. Those people know their craft, and will get you the needed reach right away. Your job is to continue on the ground base influencers built for you. If you don't know any influencer, or you don't have the money to afford one, start using paid advertising. Google AdWords video ads are a great way to promote your video content around the Google Search and Display network. Facebook is also a great way of promoting video content especially since you can create Instagram video campaigns also.

Play rate
As we go deeper into our video metrics, we need to determine the actual percentage of page visitors who clicked play and started watching the video. This percentage goes by the name of play rate. Google adores relevancy, and this percentage shows just that. It shows the relevancy of your video to the audience. Many factors influence the play rate. Video formats change so fast that it's hard to keep track. You need to have your video content ready for the "most wanted" video formats. When you talk about format, size is one of the first things that comes in mind. You need to adjust it according to the device video is being played on. If you place the video on your website, the position on the web page is crucial. Don't put it bellow the fold. Most of the people are not satisfied just with the video. They need some additional content about the topic. Content surrounding the video is also important, and needs to be relevant.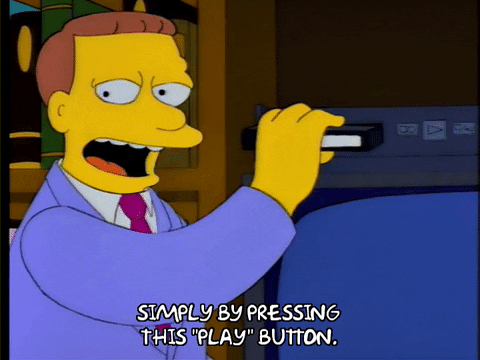 Engagement
Hitting the play button isn't the ultimate goal. You need to find out what happened after that. Most of people tend to pause the video at some point, re-watch a section, or jump to a section of a video. These are all important points, for determining what part or parts of the video are most relevant to the viewers. Maybe most of your viewers watch only half or a third of the video, and maybe 99% of them watch the whole video. For some videos this is less important, but if your video has an important message at the end or a CTA this metric means a lot! Engagement metric will help you determine on which point of the video should your message or your CTA pop up. In order to get the best engagement rate you need to know and fulfill your audience expectations. Statistics show that top 5% videos retain an average of 77% of viewers to the last second. That's your goal.

Social sharing
Where would we be without social media today? Networks like Facebook, Instagram, YouTube, Viber, WhatsApp and many others are shaping the way we think and interact every day. Video has blossomed with the development of social media networks, and it's formats are still evolving on them. Maybe the fastest way to get awareness with your video is to share it on social media. If your video is appealing to your target audience, the viral effect it's gonna get is guaranteed. If you want to get awareness fast, you need to encourage your viewers to share the video and even maybe get some influencer to help you get even better effect along the way.
Statistics show that video content shared on Facebook has 135% higher organic reach than photo shares. Are you still gonna go with photo strategy after this fact? Talking about awareness, we also have a fact that 92% mobile users that consume video content share those videos with others.
Click through rate
Videos have a goal to produce some kind of an emotion or an action. When we talk about animated explainer videos promoting some service, which usually has some CTA at the end for example, you need to know whether the CTA got some clicks or not. This rate shows the percentage of viewers that clicked on a CTA you placed somewhere in the video. This rate is tightly connected with the engagement rate because if no one engages the video, your CTA won't be noticed and you will be in trouble. The CTA must be appealing and well designed with the content or a label that's relevant to your viewers. If you figure out that your engagement is high but your click through rate is low, play a little bit with the design, position and the text, and you'll be surprised with the effects.
Conversion rate
When we talk about business metrics and business use of video content, there is always a question of how many leads and conversions it generated. This is usually done by a third party analytics software like Google Analytics where you can measure the effects of your video on your sales or lead generation. If you look at this metric through an ecommerce perspective, you'll know that there is no linear shopping path. An average buyer lives in an omnichannel world, and before making a decision about buying a product he'll visit the product page among many other review sites and videos a couple of times. There is even a research that tells that if your product page has a video, the chances of sales increase between 64-85%. This is a fact that you shouldn't ignore if you wan't to increase your chances of sales.

Feedback
Not all metrics are in numbers. You can't ignore the qualitative data you get from your viewers. Leaving comments and reviews on video content is like taking a walk in the park these days. Everybody does it. You actually don't have to be a statistics wizard to figure this one out. Listening to your audience and viewers, interacting with them and acting according to the conclusions you made based on their feedback is all you have to do. Human emotions are complex and can't always be measured through metrics. You need to dig deeper and interact with your audience in order to truly know what they like and don't like in your video content.
Let's summarize things
View count matters, but that's not all you need to worry about. The online world is more complex today than it ever was, and it's shaping the way we do business, promote our products, services and even ourselves every day. When creating video content for your viewers you need to consider many factors being measured. They impact your video metrics very much. Most of the above explained metrics can give you a great perspective on how your video is performing and whether it's fulfilling the expectations of your audience or not. Bad metrics for one video doesn't mean the end of the World. You need to study metrics you get, and figure out what was good and what was bad. This way, by taking into account just these seven metrics for starters, you're on a good way to make better and better video content each time.